True Pride Car Club hosts their 1st Annual Fundraiser Car Show in Baldwin Park
Giving back to the community and local organizations has always been a large part of lowriding.
Story: Danny J. | Photos: LRS Staff | Aug 07, 2021 11:00 am PDT
With four shows just a few miles apart from each other, it made for an event-full day. By 9 am we hit up the Elegants car club fundraiser in Montebello, then shot on over to Baldwin Park where True Pride car club was hosting their 1st annual fundraiser benefitting The American Legion. 
The event was held at the Baldwin Park Adult Community Education Center on Maine Ave and it didn't take long to reach maximum capacity. Late arrivals were met by Baldwin Park PD who helped redirect the overflow and there are plans to go to a bigger venue next year. The True Pride show boasted a ton of bombs with heavy participation from local cars clubs such as Techniques, Travel Team, LA Times, TJ & Friends, Southern Stilo, Ghetto, Klique, and Bridge Town Oldies.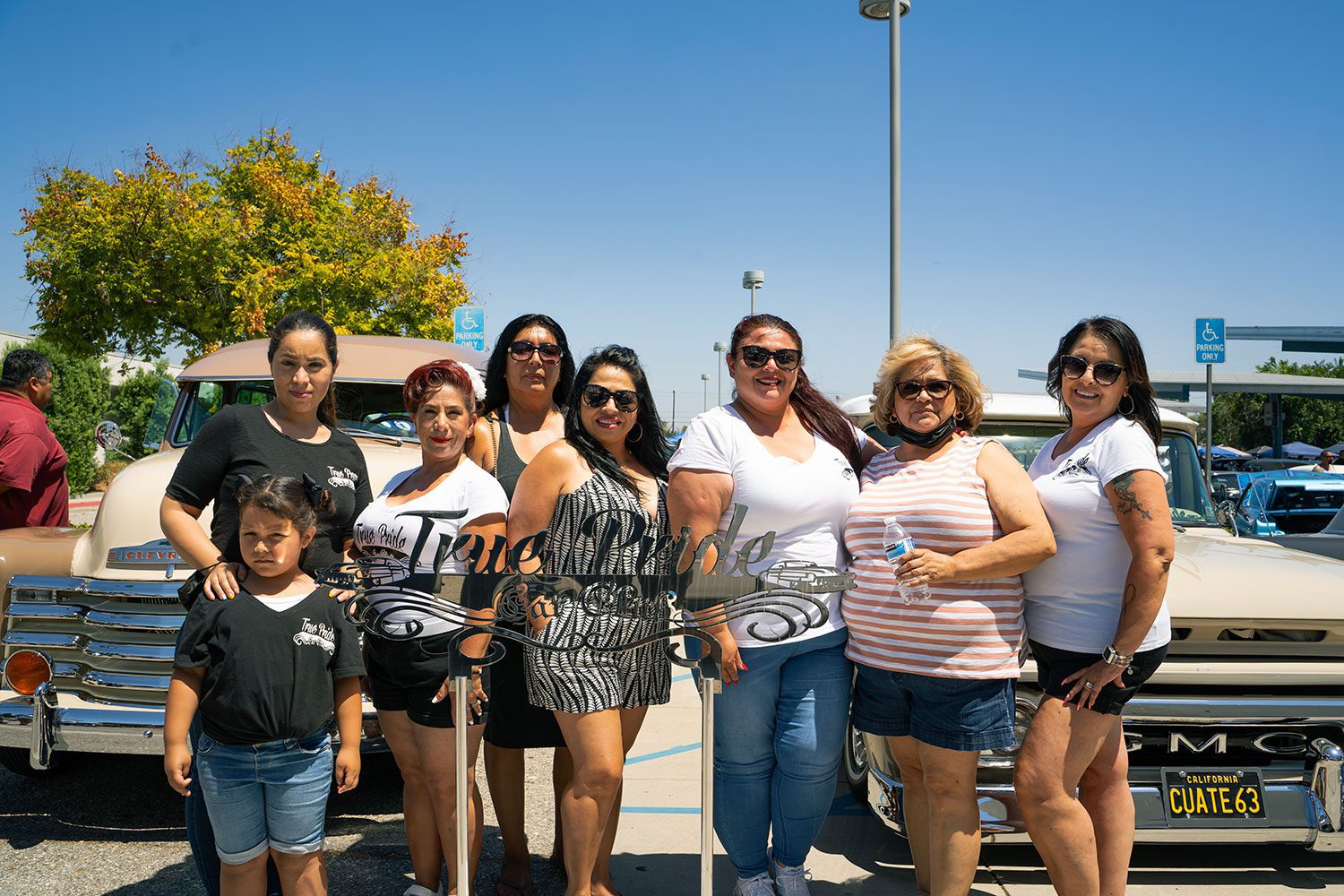 A few of the ladies from True Pride CC
Upon entry, we were greeted by a stellar line up of Tri-Fives parked in near perfection formation. The lineup was courtesy of the fellas from TJ Friends CC. The opposing side of that lot had a lineup of late 60's Impalas that was ended with a cherry red '59 Impala rag. Seeing the cars in tight formation was a sight to see, but like most of the show, the place was literally packed with hardly any room to take anything other than hard angle shots. So while the show was great for raising funds and accommodating all the guests, it was pretty hard to take any full car shots.