Chica's Diner Serves Up Good Times & Plenty of
Classic Cars at Chica's Hot Summer Cruise
The annual event is getting bigger each year. Enjoy it now before it gets too big.
Story & Photos: Jay Villa | Aug 02, 2021 9:30am PDT
In Azusa, CA, Chica's Diner played host to a gathering of lowriders and classic cars. All of them were there for Chicas Hot Summer Cruise, and even the high temps couldn't stop them from packing two city blocks.
Sponsored in part by La Cultura and Bombs Magazine, this is the second event we've attended at that same location, and it's a chill spot. Shade from a row of pine trees offers huge patches of shade, while the fairly empty street made for a good time – definitely a good break from having to deal with cruises held on busy streets.
There was a strong showing of support from clubs such Veteranos, Techniques, and Klique and plenty of families were in tow to enjoy the festivities. As locals shared fond memories about certain vehicles, kids on lowrider bikes were busy cruising the streets while others went to visit vendors.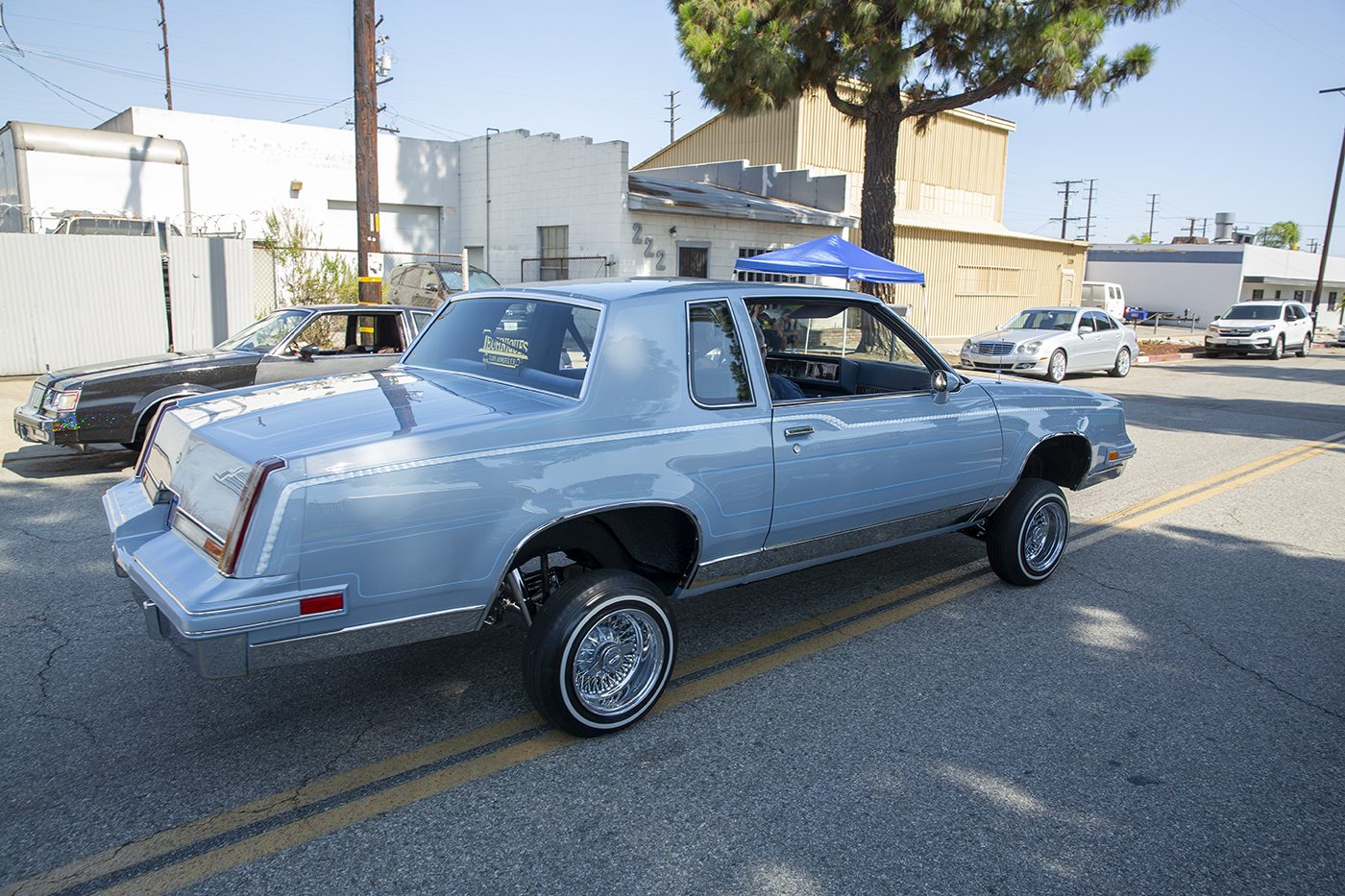 Spotted this clean G Body with the chrome undies on
Lowriding is a family affair. You've heard it a million times, but it's true. Lowriders are more than happy to share the stories behind their builds and the passion can be heard when they share their stories. It's also really interesting to see lowriders in varying stages of completion. Some are flawless, others are a work in progress, but they all are owned by lowriding enthusiasts who take great pride in them.
Two hours into covering the event I stopped by Chicas to get a few pastor tacos and a grape soda, then it was time to do a few more rounds. The event ran from 1 – 11pm, and it would have been interesting to see how much more packed it got towards dusk.